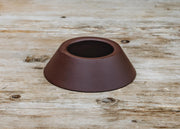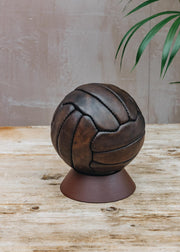 Display Wooden Ball Tee
With
a dar
k brown
finish that beautifully compliments the
aged leather patina
of the John Woodbridge sport
s collection
;
this
wooden ball tee is
perfect for displaying
both full size and miniature
footballs and rugby balls.
Add additional options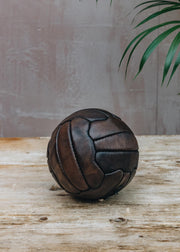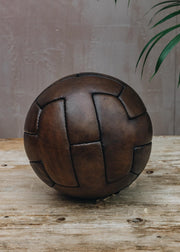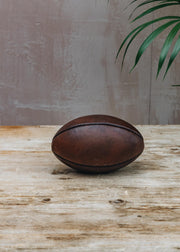 H: 4cm (1.5in) x W: 13cm (5in) x D: 13cm (5in)
With
a dar
k brown
finish that beautifully compliments the
aged leather patina
of the John Woodbridge sport
s collection
;
this
wooden ball tee is
perfect for displaying
both full size and miniature
footballs and rugby balls.
Insights
Describing themselves as a product of the 'the old world where beauty and utility are synonymous', each piece of John Woodbridge Makers range is uniquely handcrafted by skilled artisans with years of savoir faire. Their sports collection is an ode to the aesthetic refinement of true vintage sports equipment, and although their designs are imbued with nostalgia, they remain adapted to the demands of the present day.
Details & Care
Materials: wood
Made in France
Your product is out of stock - enter your email below and you will recieve a notification when it becomes available again.
This item is age restricted, meaning you must be aged 18 or over to purchase. Age verification will take place during the checkout process using the information you provide. When your order is delivered, you will be asked to sign for the delivery, and proof of ID may be required.
If the initial age verification is unsuccessful, we will contact you asking you to provide further information to prove that you are aged 18 or over. If we cannot verify your age, unfortunately we will be unable to accept your order of this age restricted item and we will be in touch to arrange a refund and to find out how you would like to proceed with the rest of your order.